Endorsements & Public Service Awards

"Murray has guts and principles. She works doggedly on behalf of average citizens in every corner of the state. Re-elect Patty Murray, a solid, conscientious senator."
Read the full Seattle Times endorsement.

"And that?s where Murray shines ? as an outspoken representative of Washington residents. She?s a fighter. Patty Murray stands up for what?s right and she goes to bat for Washington state."
Read the full endorsement from The Olympian.

"Murray has never treated her Senate seat as a culmination of ambition. She remains, to a surprising degree, a citizen legislator."
Read the full endorsement from The Seattle PI.

"This state needs a scrappy defender looking out for it. Murray is that person, and The News Tribune endorses her for re-election."
Read the full endorsement from The Tacoma News Tribune.

"Her deep understanding of the issues important to Washington citizens and businesses, combined with the political clout she has forged over three terms, put her in a better position to make a positive difference."
Read the full endorsement from The Everett Herald.

"The daughter of a disabled World War II veteran, Murray has consistently championed veterans' causes, including improved care for former POWs, mental health care for those suffering from PTSD, help for homeless veterans, and funding for veterans hospitals and facilities."
Read the full Kitsap Sun endorsement.

"When Spokane and Eastern Washington have sound reasons for seeking federal assistance, this community's well-organized local champions will want to partner with an effective advocate in the Senate, one who can stand up against other states' effective advocates."
Read the full endorsement from the Spokesman-Review.

"Sen. Patty Murray has shown herself to be a strong, passionate advocate for Washington state -- and the Walla Walla Valley."
Read the endorsement from the Walla Walla Union-Bulletin.

"We're confident Murray understands the Mid-Columbia's needs...More importantly, she has the ability to help turn that vision for our future into reality." Read the full Tri City Herald endorsement.

"It?s [Murray's] commitment to Washington state?s infrastructure and economy that makes her a PubliCola No Brainer in 2010."
Read the Publicola endorsement.

"In a time of war, Murray, daughter of a wounded World War II veteran, deserves considerable credit for her tenacity on behalf of veterans...Washington voters should re-elect Murray, and keep both her influence and her values in the U.S. Senate."
Read the full endorsement from The Oregonian.
Equal Rights Washington


"In recent years Senator Murray has been a strong supporter of the LGBT civil rights while Rossi has consistently opposed equality for LGBT individuals and families. The contrast between these two candidates could not be clearer."
Read the full endorsement.
EMILY's List


"EMILY's List is proud to support ...Patty Murray in [her] 2010 re-election campaign...In the Senate [she has] been strong and effective advocate for women and families. I know that [she] will continue to make us proud on Capitol Hill for years to come.
Washington Realtors


?Realtors are proud to endorse Sen. Murray as she has been a tireless advocate for housing affordability and the American dream of home ownership. She has also been keenly aware of the state of the housing market and its importance to our economic recovery.?
Kelly Fox, City of Olympia Fire Lieutenant, President of Washington State Council of Fire Fighters


?Patty Murray has been a tireless advocate for firefighters and first responders. She has been on the front lines working to ensure we have the critical resources needed to serve our communities. I am proud to support Senator Murray and look forward to working together in the many years to come.?
SEIU Washington State Council


"From fighting for affordable healthcare to holding Wall Street banks accountable, Senator Patty Murray has been a real champion for working families. Senator Murray has been a true leader and advocate, we are proud to stand with her now, as she has often stood with us." Read the endorsement.
Veterans' Alliance for Security and Democracy - VETPAC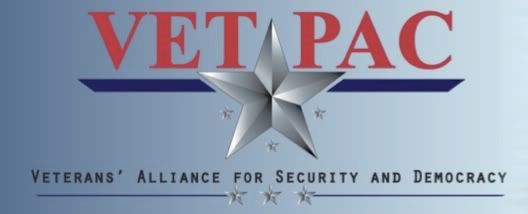 "As the daughter of a disabled WWII veteran and the first woman to serve on the Senate?s Veterans? Affairs Committee, Senator Murray is a recognized leader in championing the cause of our nation?s veterans. Her advocacy for veterans ? particularly those returning from Iraq and Afghanistan ? is rooted in her belief that we have an obligation to serve those who have sacrificed for us." Read the endorsement.
UFCW 141 Nurses


?Patty has always worked to give me the tools I need to do my job. I have always been able to talk with her or her staff about my concerns and issues. She?s fought to make medicine more affordable to patients, and she helped get funding for hospitals around the state that would have gone under without it. Nursing is a better profession because of her. I can?t endorse her enough.? Read the endorsement.

People for the American Way


"One of the Senate's strongest progressives, Sen. Murray has been a stalwart champion for women's rights, reproductive freedom, LGBT equality, public education and voting rights." Read the endorsement.
Additional Endorsements:
Law Enforcement Administrators of Washington (sheriffs and police chiefs)
Public Service Awards
Friend of the Farm Bureau Award (Washington Farm Bureau)
2010 Distinguished Community Health Superhero (National Association of Community Health Centers)
2009 Trade and Investment Leadership Award (Emergency Committee for American Trade)
Advocate of the Year (Goodwill)
Legislator of the Year (Washington Association of Wheat Growers)